The Edgerton Apartments
4909 W Edgerton Ave, Greenfield, WI 53220, USA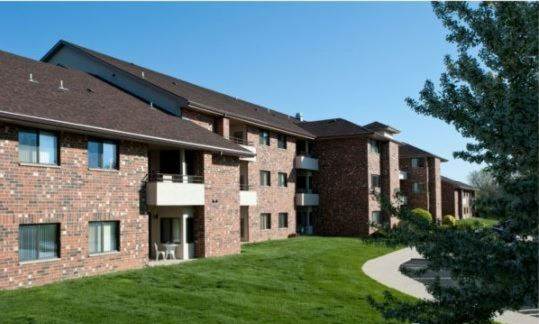 Apartments in Greenfield Wisconsin



The Edgerton apartment community is nestled in a park-like setting in Greenfield on over 3 acres in southern Milwaukee County. Located just minutes from the freeway, airport, shopping and downtown, you can easily access work, travel and nightlife. After a busy day or night, your short trip home to the comfort and tranquility of The Edgerton awaits.
The Edgerton provides nicely-appointed 2 bedroom apartments in a 52-unit building. Features include an elevator, heated underground parking and on-site manager.
Greenfield is a quaint community southwest of Milwaukee. Originally known as Kinnickinnic, the community changed its name to Greenfield in 1841 and officially became a city in 1957.
It offers the ease and space of a wonderful suburban environment, along with proximity to downtown Milwaukee with the advantages of an urban lifestyle. It is known for its residential neighborhoods, quality schools and numerous parks. Greenfield has many shopping options, including Southridge Mall.
Emergency Numbers
Emergency 911
Police – non-emergency (414) 761-5300
Fire Department – non-emergency (414) 302-0800
Hospitals
Aurora St Luke's Medical Center 2900 W. Oklahoma Ave, (414) 649-6000
Aurora West Allis Medical Center 8901 W. Lincoln Ave. (414) 328-6000
Children's Hospital of Wisconsin 9000 W. Wisconsin Ave. (414) 266-2000
Schools
Elm Dale Elementary School 5300 S. Honey Creek Dr. (414) 281-7100
Greenfield Middle School 3200 W. Barnard Ave. (414) 282-4700
Greenfield Hight School 4800 S. 60th St. (414) 281-6200
Library
Greenfield Public Library 5310 W. Layton Ave. (414) 321-9595
Post Office
7353 W. Forest Home Ave. (414) 275-8777
Washer and dryer in unit
In-unit furnace and central air
Walk-in closets
Parking for 2 cars: 1 underground, 1 surface lot
Stove, refrigerator, dishwasher, microwave, garbage disposal
Blinds
Reserved storage
Private balcony or patio
Locked entry with intercom access
This is a pet-free community
VIEW OUR NEIGHBORHOOD
4909 W Edgerton Ave, Greenfield, WI 53220, USA