Coldspring Apartments
7001 W. Coldspring Road, Greenfield, WI 53220, USA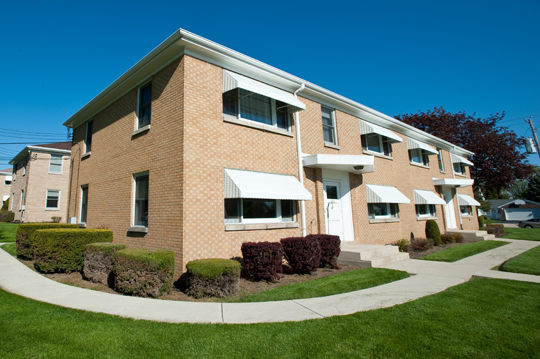 Apartments in Greenfield Wisconsin



Well-maintained 1 & 2 bedroom units. The community consists of seven 8-family buildings. Conveniently located in the Greenfield neighborhood with easy freeway access.
Apartment amenities include: HEAT and hot water, stove and refrigerator, hardwood floors, coin-operated washer/dryer and storage locker in basement, off-street parking for two cars.
Greenfield is a quaint community southwest of Milwaukee. Originally known as Kinnickinnic, the community changed its name to Greenfield in 1841 and officially became a city in 1957.
It offers the ease and space of a wonderful suburban environment, along with proximity to downtown Milwaukee with the advantages of an urban lifestyle. It is known for its residential neighborhoods, quality schools and numerous parks. Greenfield has many shopping options, including Southridge Mall.
Emergency Numbers
Emergency 911
Police – non-emergency (414) 761-5300
Fire Department – non-emergency (414) 302-0800
Hospitals
Aurora St Luke's Medical Center 2900 W. Oklahoma Ave, (414) 649-6000
Aurora West Allis Medical Center 8901 W. Lincoln Ave. (414) 328-6000
Children's Hospital of Wisconsin 9000 W. Wisconsin Ave. (414) 266-2000
Schools
Elm Dale Elementary School 5300 S. Honey Creek Dr. (414) 281-7100
Greenfield Middle School 3200 W. Barnard Ave. (414) 282-4700
Greenfield Hight School 4800 S. 60th St. (414) 281-6200
Library
Greenfield Public Library 5310 W. Layton Ave. (414) 321-9595
Post Office
7353 W. Forest Home Ave. (414) 275-8777
Heat and hot water
Stove
Refrigerator
Hardwood floors
Coin-operated washer/dryer and storage locker in basement
Off-street parking for two cars
This is a pet-free community
VIEW OUR NEIGHBORHOOD
7001 W. Coldspring Road, Greenfield, WI 53220, USA